QUEZON City, Philippines (Eagle News Service, June 1) – Mentioned in Jose Rizal's famous novels "Noli Me Tangere" and "El Filibusterismo", Escolta is truly a street that is steeped in history.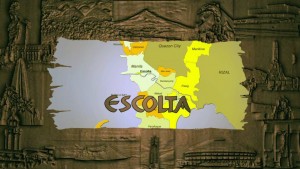 The historic east-west street is located in the old downtown district of Binondo, Manila. During the Spanish era, it was known as calle de la Escolta. The name came from the Spanish word "escoltar", which means "to escort".
Established in 1594, Escolta is one of the oldest streets in Manila.
Escolta is the thriving commercial heart of the country during the colonial period. With a high concentration of immigrant merchants, mainly from Fujian, China. These merchants made their fortune off the Manila-Acapulco galleon trade.
You can say that Escolta is the precursor of the malls of today. Visitors walk down the street, looking at the many shops and boutiques full of goods from China, Europe and Latin America.
As the centuries pass, Escolta continued to flourish and became a fashionable business district hosting the city's tallest buildings as well as the Manila Stock Exchange. Soon, modern department stores replaced the shops and an electric tram line, the tranvia, plied the street.
For those who want to immerse themselves in the romance and nostalgia of bygone eras, walking tours of the Escolta is available. The street also gives a perfect glimpse of early skyscraper designs in the Philippines.
(ENS, written by Jay Paul Carlos, additional research by Khryss Leanne Omnes, photos by Landmarks, photos captured by Lovely Manabat))